Clown Telegram Perth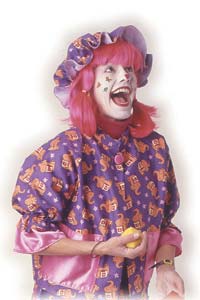 Clown Telegram Perth
TIME: This is one of our requested grams and lasts for about 15-20 minutes.
Our beautiful Clown will make everyone laugh and smile. Do some funny Magic Tricks and Crazy Balloon Animals.
Your 'Special Someone' will be left feeling very special indeed
YOUR INVESTMENT: From $200.00(GST Inclusive)
HOW TO BOOK OUR CLOWN: Call us between 6am to midnight seven days a week on 9291 9009
Or Email Me
Clown telegram Perth is available throughout the entire Perth metropolitan area.